Up till now, NOMOS watches have always been fitted with pin buckles, and those of you preferring a folding clasp were forced to turn to aftermarket solutions. That ends now: presenting the first original NOMOS folding clasp!
Sure, after the release of the At Work series the release of a folding clasp seems like minor news. But still I thought it'd be interesting to shoot a few pictures of the clasp and its packaging, as most retailers and blogs probably won't bother.
Packaging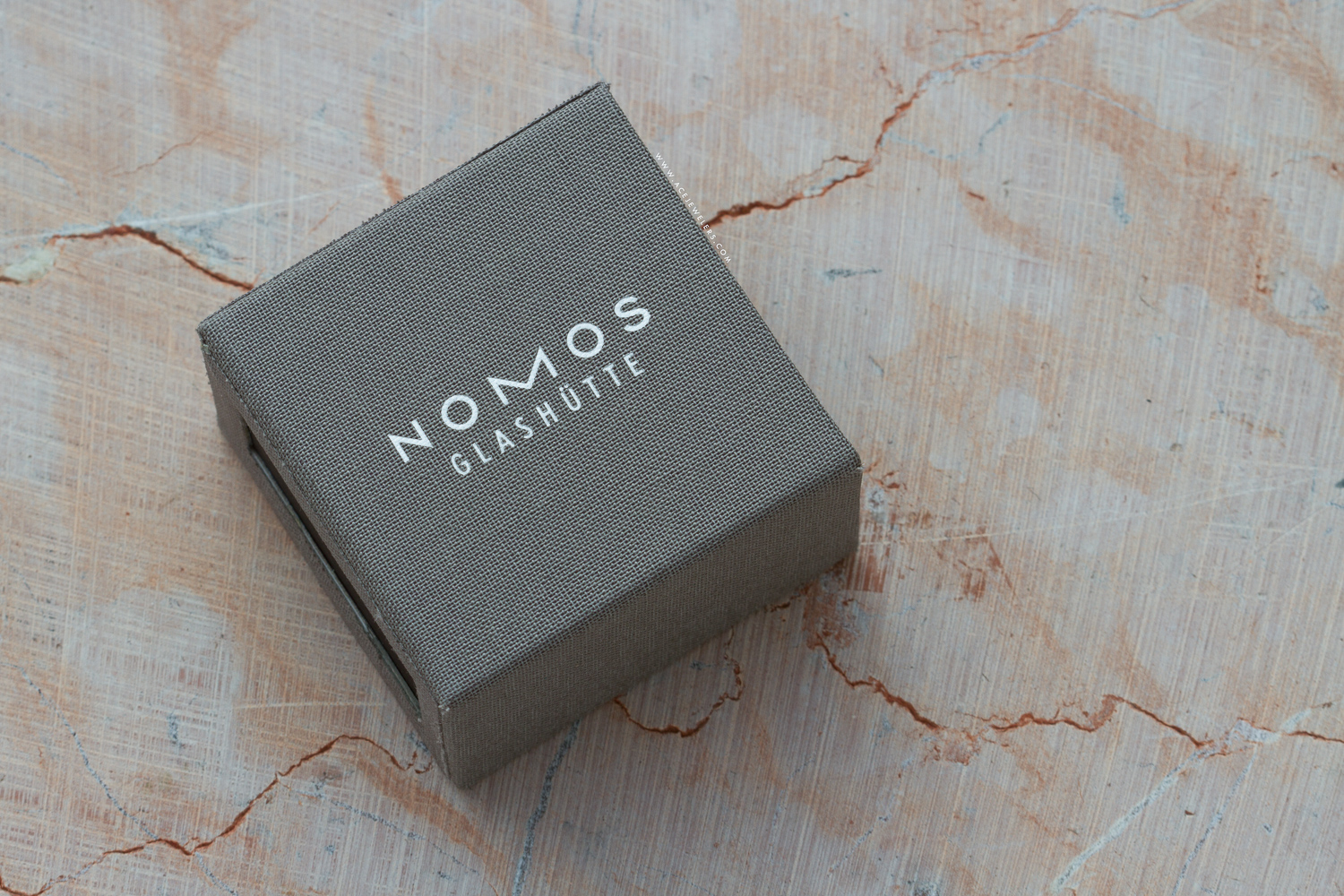 I can't stop being impressed by the care and thought that NOMOS puts in each and every of its products. Even straps and other accessories come with thoughtful packaging. For the folding clasp, it's a neat little grey box in typical NOMOS style. It might not seem like much, but if you've ever seen how accessories of many big brands are delivered, it shows great care and eye for detail.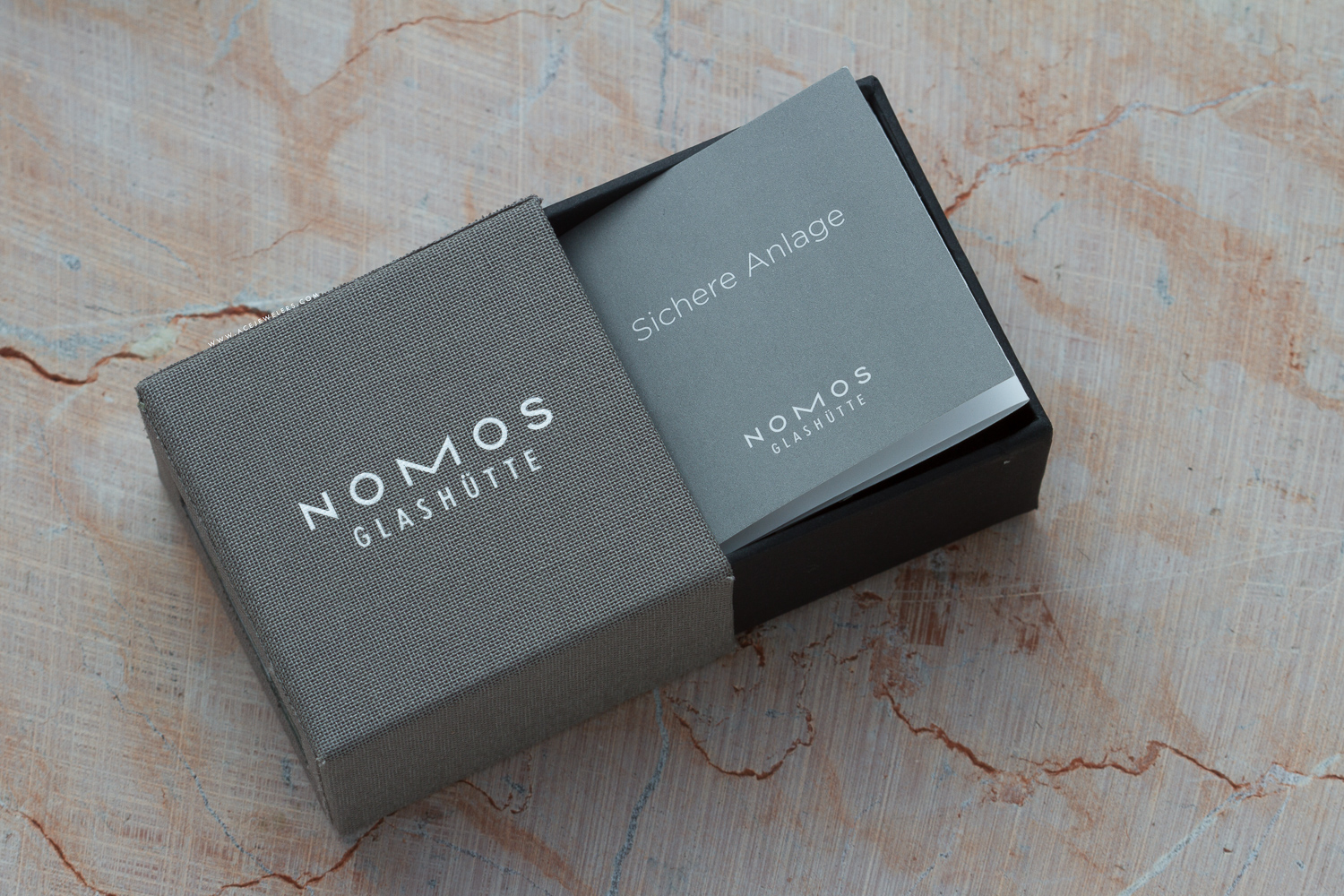 The box slides open to reveal a little booklet with information and instructions, the latter including the size of the screwdriver and a link to a video tutorial. Underneath is the clasp itself.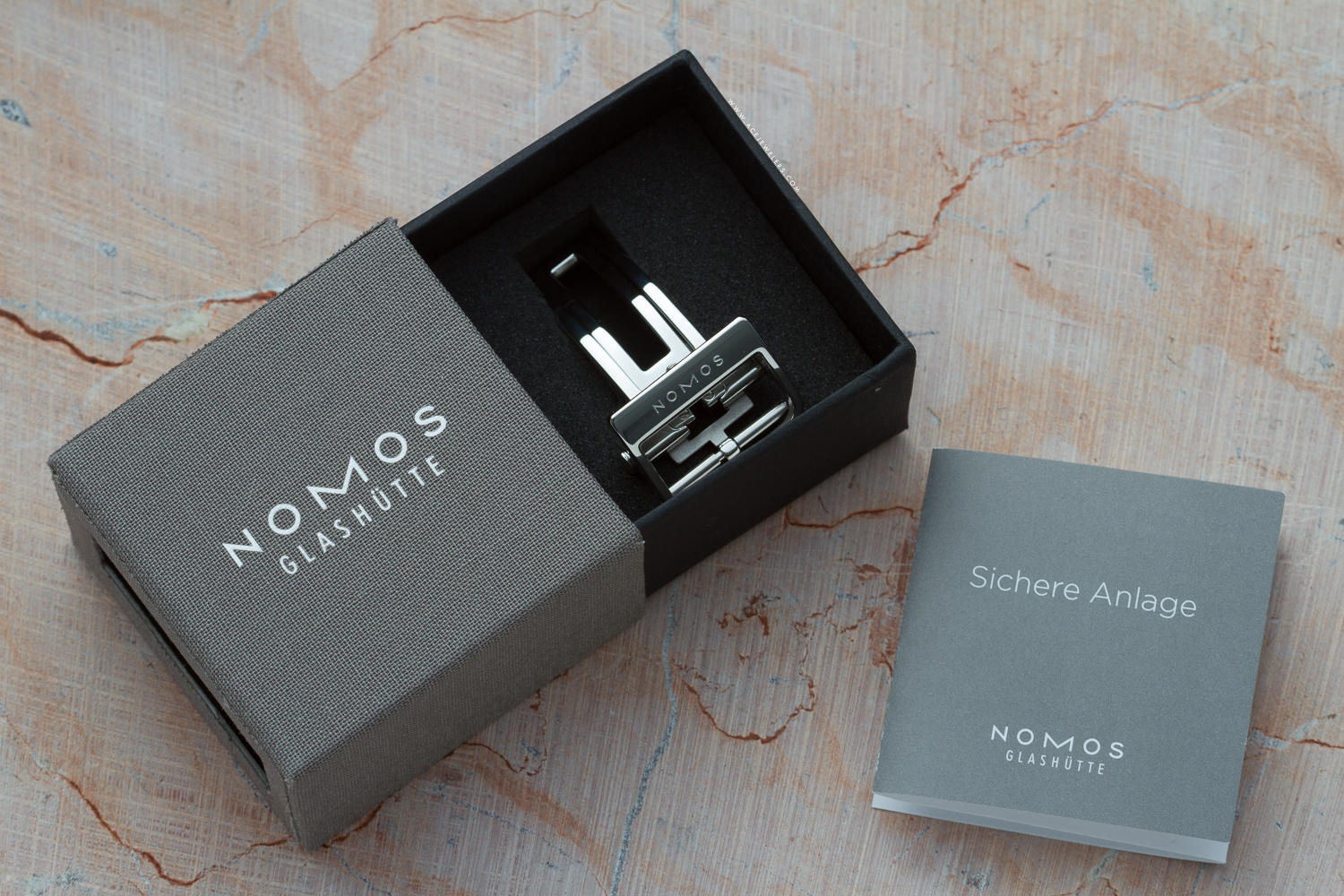 Folding clasp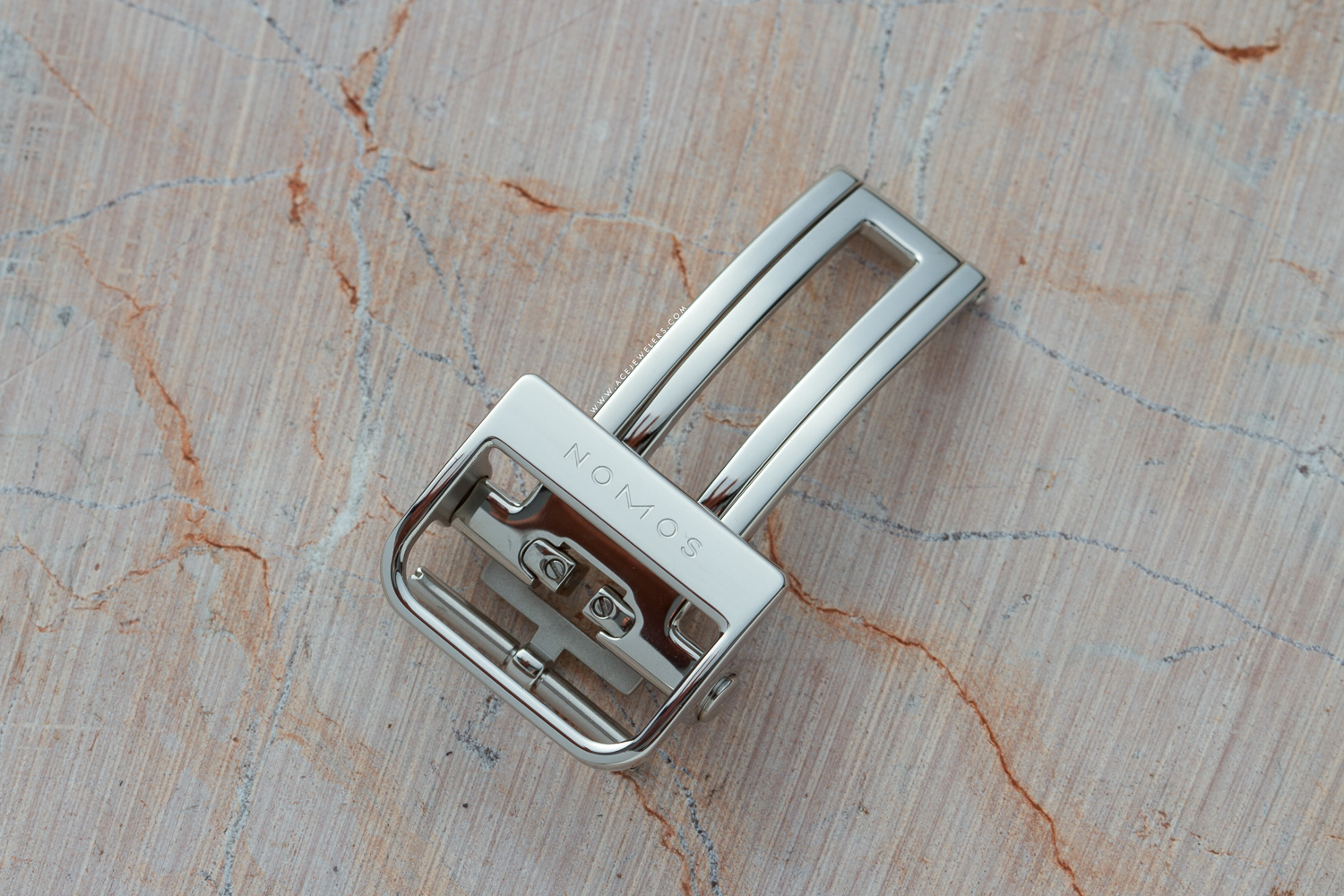 The clasp itself is a fold-over type with pushbutton operation. I feel the design perfectly matches NOMOS watches – simple & clean. It is executed stainless steel and currently only available in 18mm, though smaller sizes will be introduced shortly. There are no markings or numbers other than the NOMOS signature. The reference number is 5872, and at the time of writing the price in the EURO region is EUR 80 incl. VAT.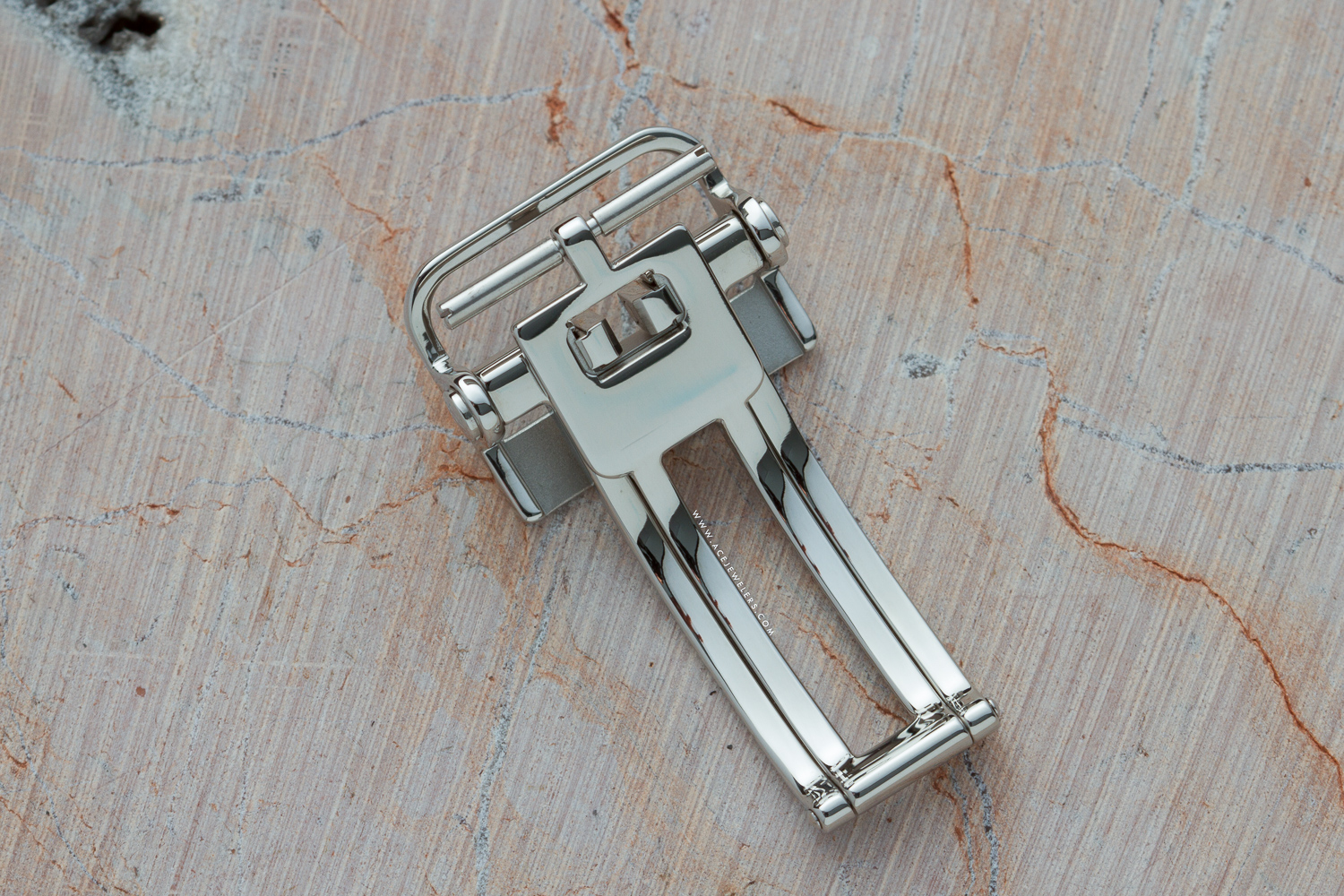 The NOMOS folding clasp is available through our partners Ace Jewelers.