The NOMOS Orion Neomatik 39 was released a short while ago as part of the brand's larger At Work series. Today I had the reference 340 in our studio.
In October of 2017 NOMOS introduced its At Work series, a collection of 14 neomatik-powered watches with upsized cases – excluding the Tetra neomatik, which was already offered in the 'new' size. With the typical NOMOS wit, the watches are said to be made for white collar office warriors rather than pilot's, astronauts, divers or earth-bound explorers.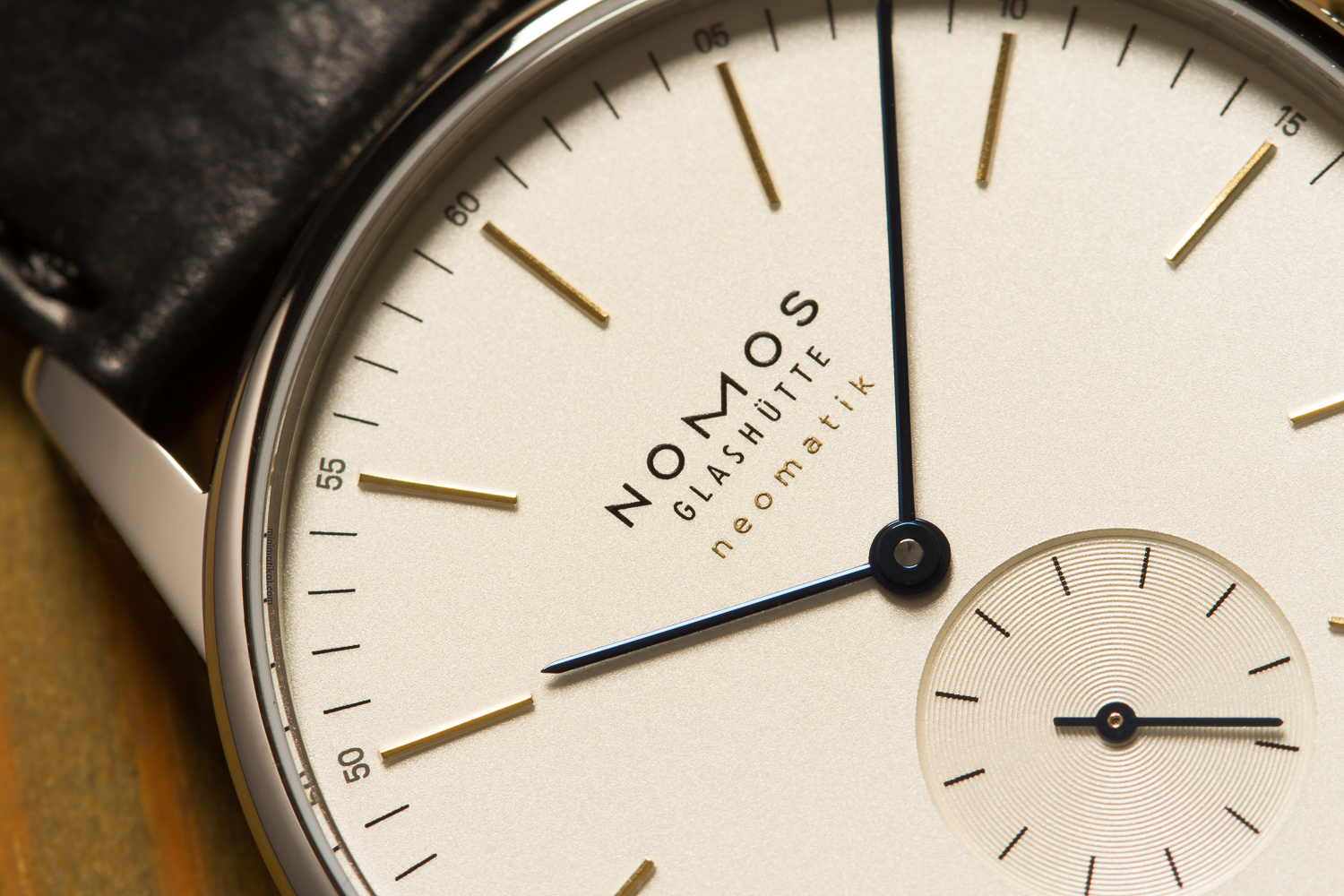 Today I had the chance to snap a few pictures of the Orion neomatik 39, which was one of the last At Work models to make it to our partner Ace Jewelers. I can only assume that most of the initial production slots were reserved for the silvercut models, as these took the limelight in most of the press coverage.
In the flesh the 340 is every bit as beautiful as pictures suggest. It feels substantial without loosing any of its elegance, and classical without being old-fashioned. Both case and dial are finished without a single flaw, and the view of its caliber DUW 3001 through the caseback is marvelous.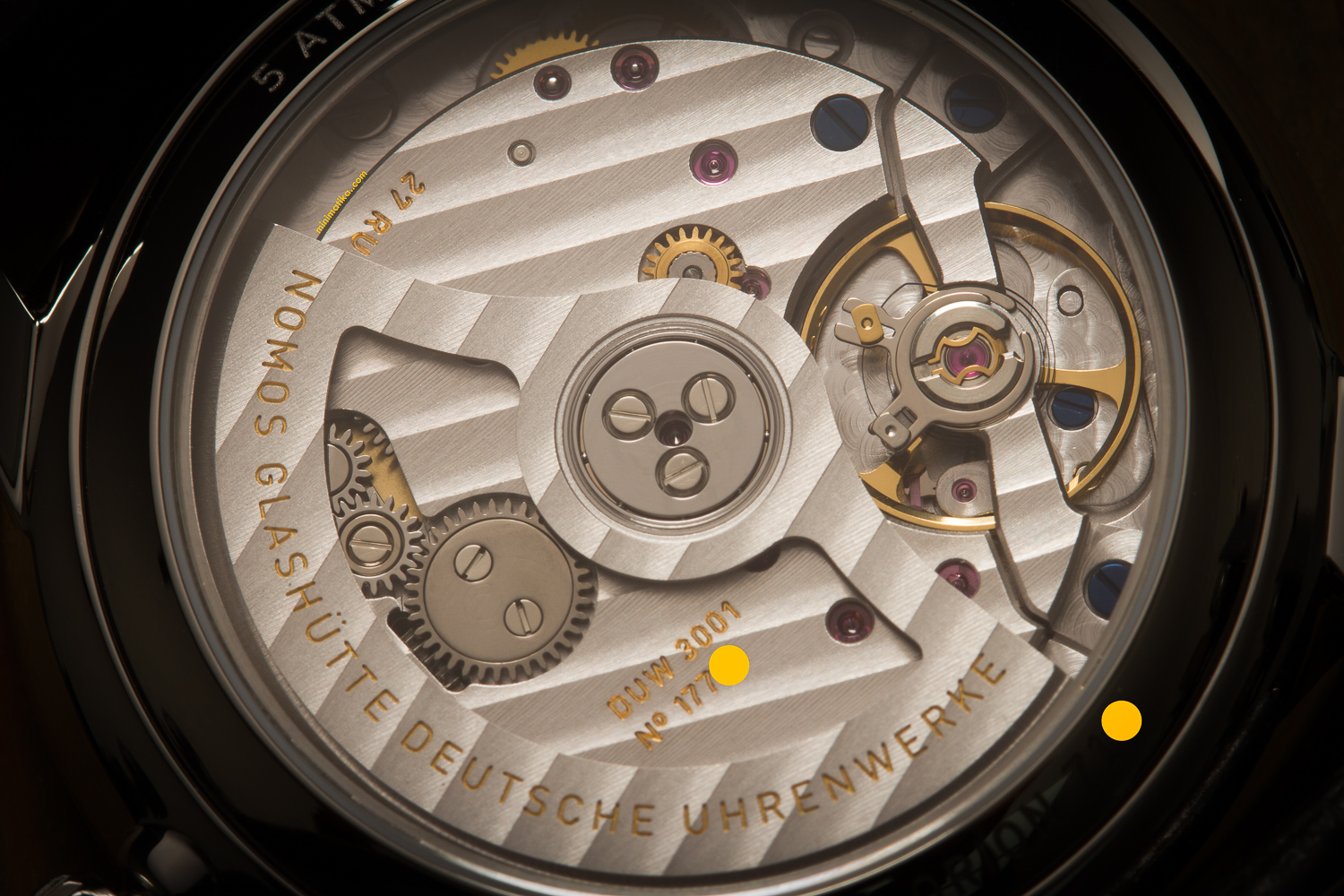 To me, the Orion is very reminiscent of dress watches of the 1960's like the Patek Philippe 3416 or 3426. It's still a very much function-based design, yet the elegant curves of the case give it a slightly more traditional feel when compared to the pure-Bauhaus Tangente or the strict Zürich. With the ref. 340 a touch of color (and warmth) is added through the raised markers in gold-tone and the deep blue hands.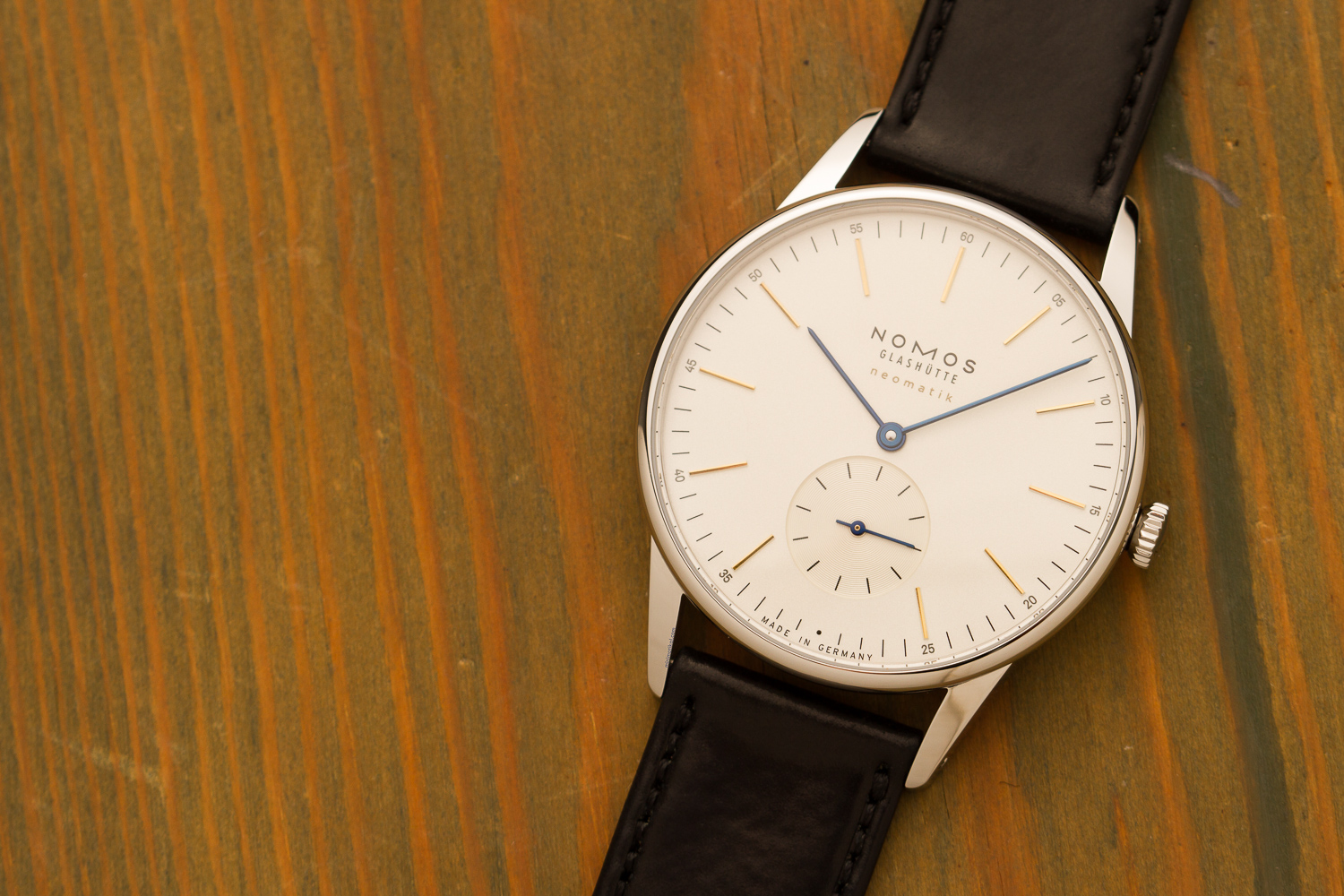 After this brief encounter I can firmly say that the Orion neomatik 39 340 remains my favorite At Work model, and I can definitely see myself wearing it on a daily basis.  I'd love to see these colors in the regular (36mm) Orion neomatik as well though – that'd make for a tough choice!
The Orion neomatik 39 At Work reference 340 is available at Ace Jewelers.