With the "Red Dot: Best of the Best" Award for Product Design, the NOMOS Minimatik model has received the top accolade; it is the fourth significant prize for this automatic watch
Glashütte/Berlin, July 2016. For designers, Minimatik from NOMOS Glashütte now officially belongs among the best of the best—as decided by an expert jury in Essen, Germany, which conferred the "Red Dot: Best of the Best" Award for Product Design to the automatic timepiece. This top accolade from the internationally renowned competition is awarded to only 1.5 percent of the 5,200 products entered. Minimatik, a watch designed for NOMOS Glashütte by Simon Husslein, won over the 41 experts: It was "designed with an extraordinary feel for design and an eye for the highest precision," says Professor Peter Zec, founder and CEO of the Red Dot Awards.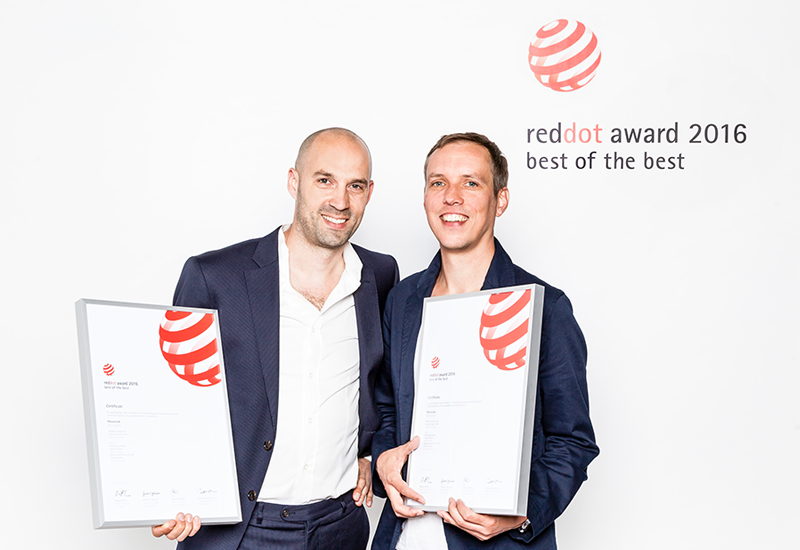 This is already the fourth important prize in a row for the Minimatik model, following the Good Design Award, the iF Gold Award, and the accolade of Uhr des Jahres (Watch of the Year). "We still celebrate just like the very first time," says Judith Borowski, head of branding and design at NOMOS Glashütte. The awards ceremony took place on July 4, 2016, in Essen, Germany.
Source: nomos-glashuette.com