The Tangente Neomatik is the latest version of NOMOS' evergreen, fitted with the slim, self-winding DUW 3001 movement. I recently had the chance to go hands-on with this watch.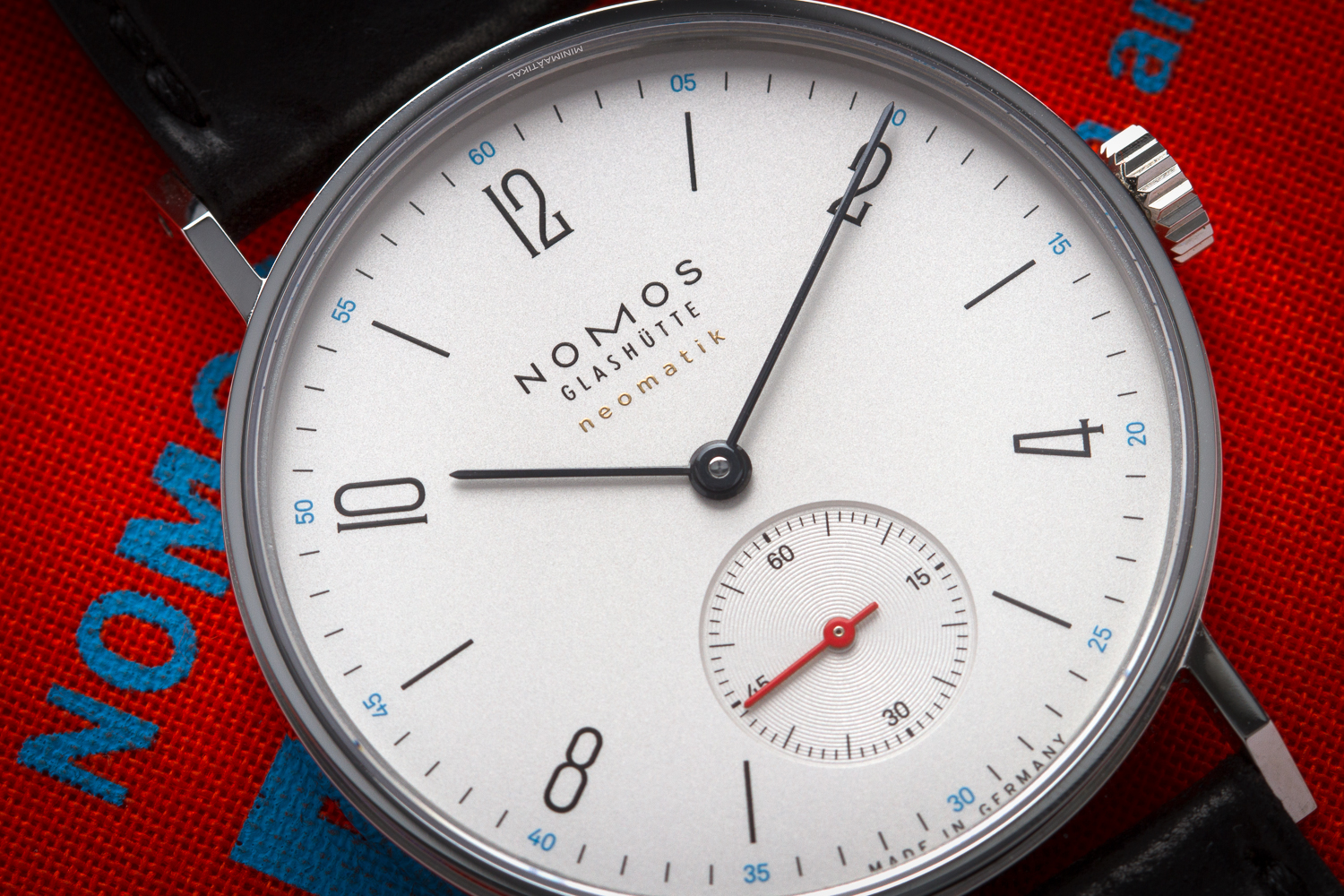 The DUW 3001 debuted in 2015 with the '1st Edition' series, consisting of the Minimatik. the Metro, the Ludwig, the Orion and the Tangente. Each was available in either silver or champagne, making for a total of 10 inaugural releases. However, the Tangente featured here is not such a '1st Edition' model (that'd be ref. 171), but rather the regular and current reference 175. At this point I am not 100% sure what the difference between the two consist off, other than the engraving of the case back.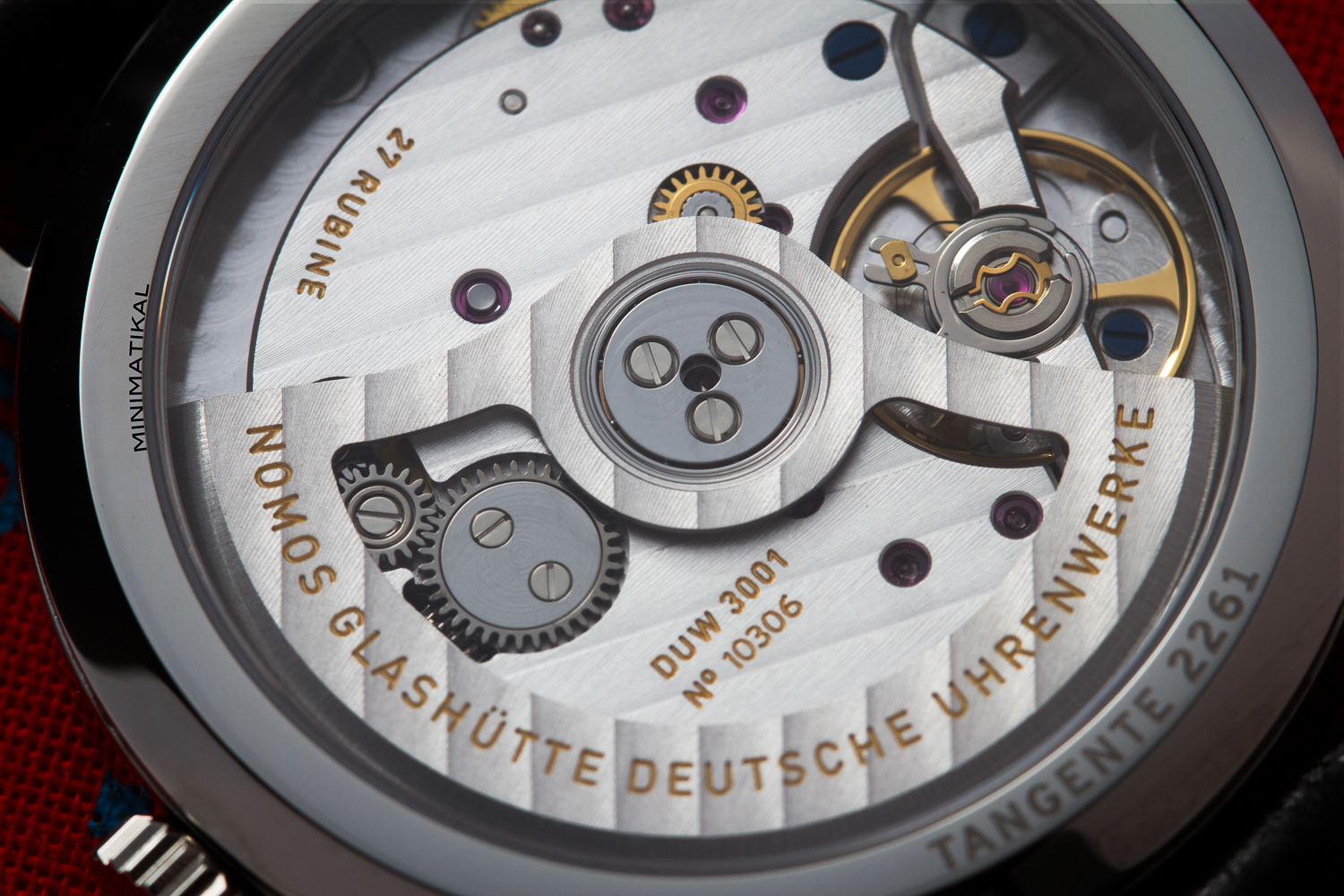 Movement
The Tangente neomatik is powered by the DUW 3001 movement, which measures only 3.2mm in height at a diameter of 28.8mm.  This allowed NOMOS to keep the size of the Tangente neomatik near identical to that of the classic Tangente with Alpha movement. Both in 35mm, the difference in height is only .3mm – 6.6 for the classic, versus 6.9mm for the neomatik. In comparison, the older Tangomat has a diameter of 38.3mm at a height of 8.3mm. The DUW 3001 furthermore features a bidirectional winding rotor, 27 jewels and a traditional three-quarter plate. It is adjusted in six positions, which is a rare feat in itself.
Dial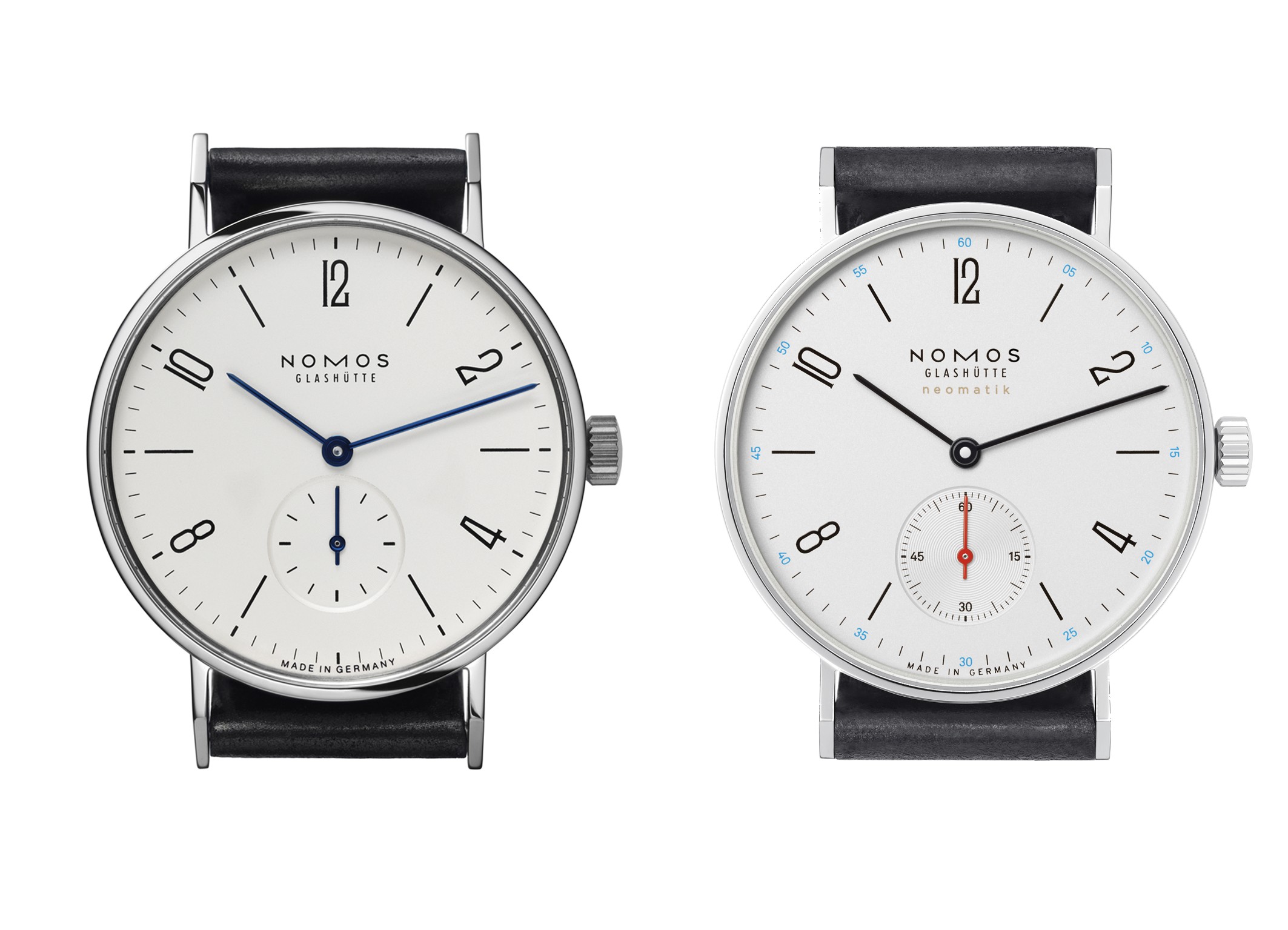 A common denominator across the neomatik models is the subtle use of color. With this Tangente, this comes down to a bright red seconds hand and cyan blue 5-minute markers. It's eye-opening how much these do for the overall look of the watch. The addition of the numerals on the minute and seconds track make it just a tad sportier. Overal, the watch feels youthful and fresh, without doing any injustice to the classic Tangente design.
The black hands provide excellent contrast against the silver-white dial, making reading time at a glance a breeze. While I love a pair of blued hands as much as the next guy, with the Tangente neomatik it'd probably be a bit much in terms of color.
On the wrist
The Tangente neomatik is a joy to wear. It's sleek case makes it very comfortable. The bezel is very thin and thus the dial takes up a lot of real estate, which makes it appear larger than the diameter suggests. At 35mm, it won't be for everyone. But if you appreciate the classic Tangente look and the big steps NOMOS is taking with its movement production, you can't go wrong with this one.
The Tangente neomatik is available at Ace Jewelers.
Background on the Tangente can be found in our facts section.