Playful, classic and cool are the words that come to mind with the Minimatik ref. 1203 on my wrist. The 35.5mm case is bright silver/white with a punch of color in the finer details. The red hour, minute and second hands are attention grabbing, translating to clear readability of the dial. The color palette really takes you back to the basics as far as using only red, cyan blue and the warm, silvery hour markers.
The Minimatik only uses hour numerals every two hours. In the dial design of the Minimatik, a number at every hour just isn't necessary. At one, three, five, seven, nine and 11 o'lock there is an inconspicuous grey dot. The minute markers are noted with a cyan blue dot. Every fifth minute, there is a warm silver minute marker.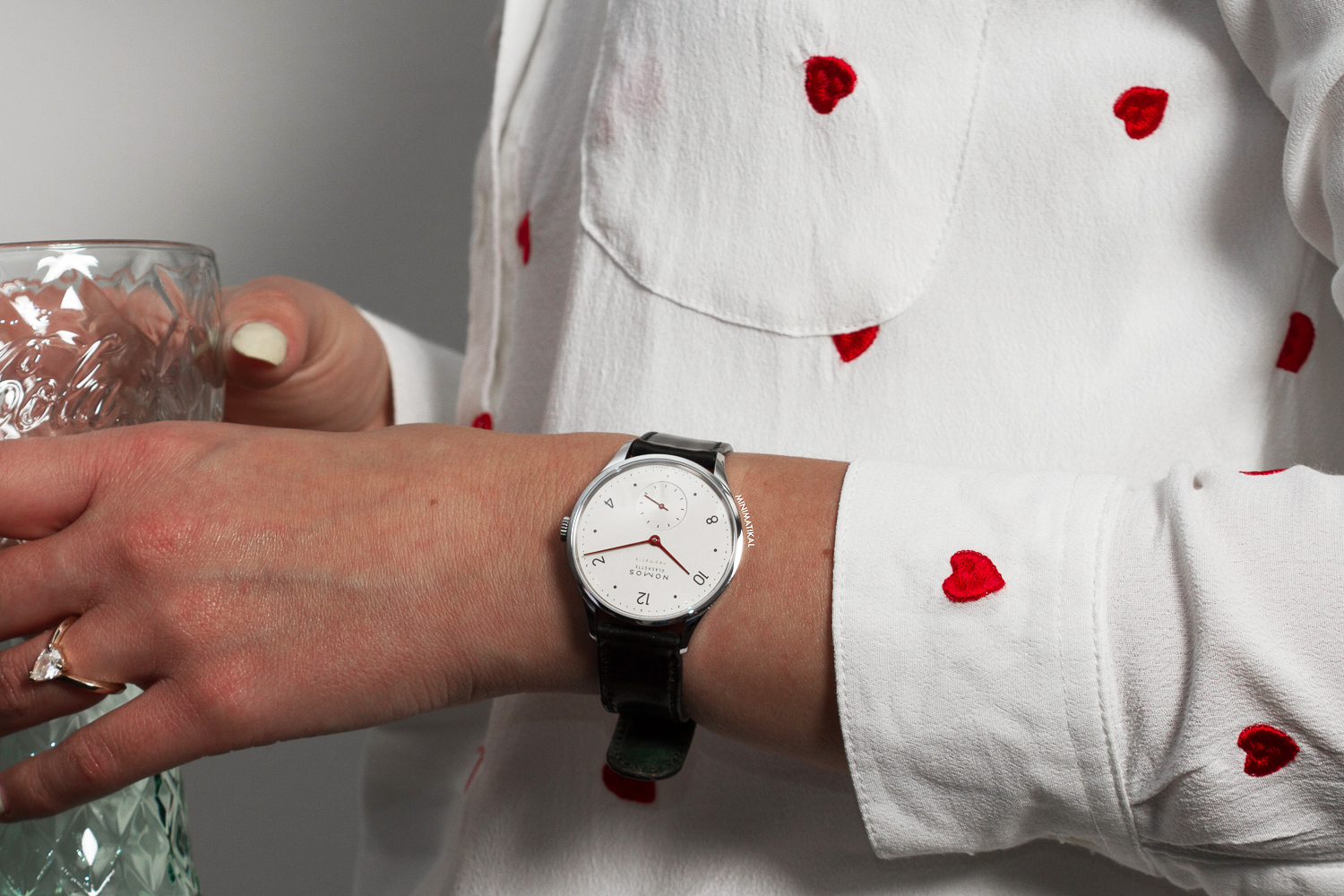 I am use to wearing the 33mm Orion, but I actually like the slightly bigger size of the Minimatik, while still having a fairly thin case. It is more casual and just fun- plain and simple. The designer, Simon Husslein, really aimed to have the lugs be as fluid as possible with the case. There is the slightest curve that connects the lugs to the case which is really beautiful. To some, this watch may be considered to be quite modern, but one thing that this watch is not, is stuffy. The font for the hour markers have a beautiful curve and a small serif on the 1. The numbers are playful without being too 'Comic Sans.'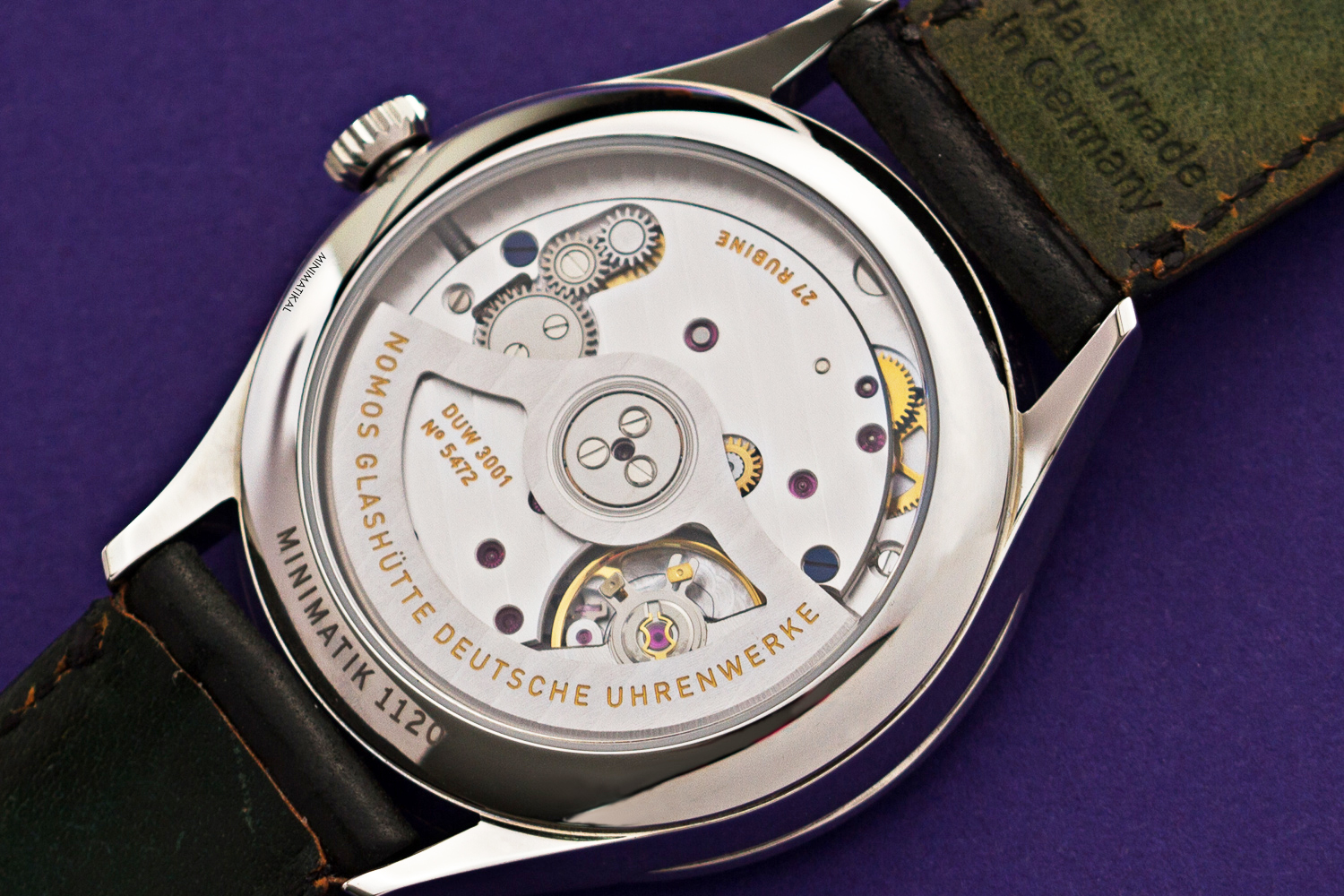 The Minimatik is only available with an exhibition caseback, which is my preference anyway as of lately. Ticking away behind the playful dial is the DUW3001. The automatic movement has a power reserve of 42 hours. The DUW3001's claim to fame is that it is thinner than 9 postage stamps stacked on top of each other; it is a mere 3.2mm thick. All in all, this watch is an individual take on a classic yet contemporary timepiece.
The Minimatik 1203 is available to purchase at Ace Jewelers.