Hi, I'm Jenna, part of team Minimatikal. I am a proud owner of the Nomos Orion Rose 33 ref. 325. I bought this watch for myself as a birthday present last September. It's now early June and I still get excited putting this watch on my wrist every morning.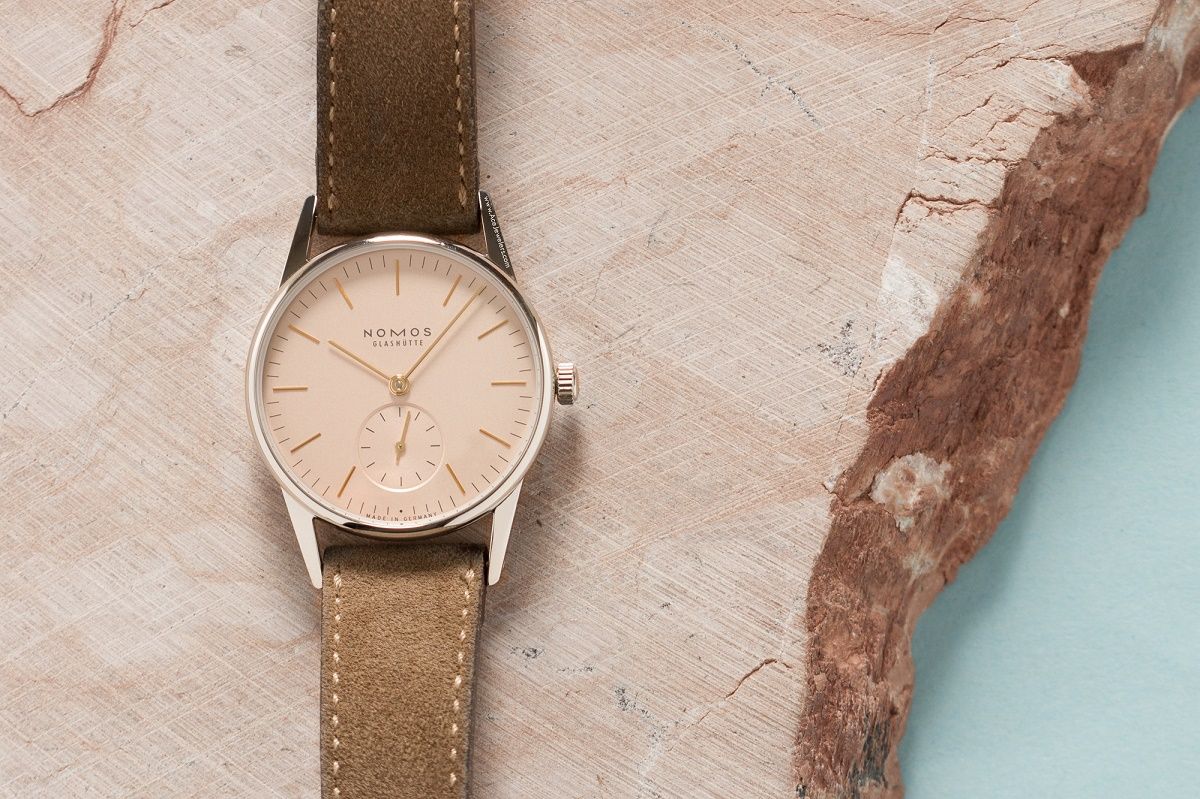 I'll be honest, my background is not watches, rather jewelry. I am a trained goldsmith with an education in design. All throughout university, I went to design lectures, some of my favorite lectures being about product design and and architecture. I fell in love with the work of Le Corbusier and Frank Gehry.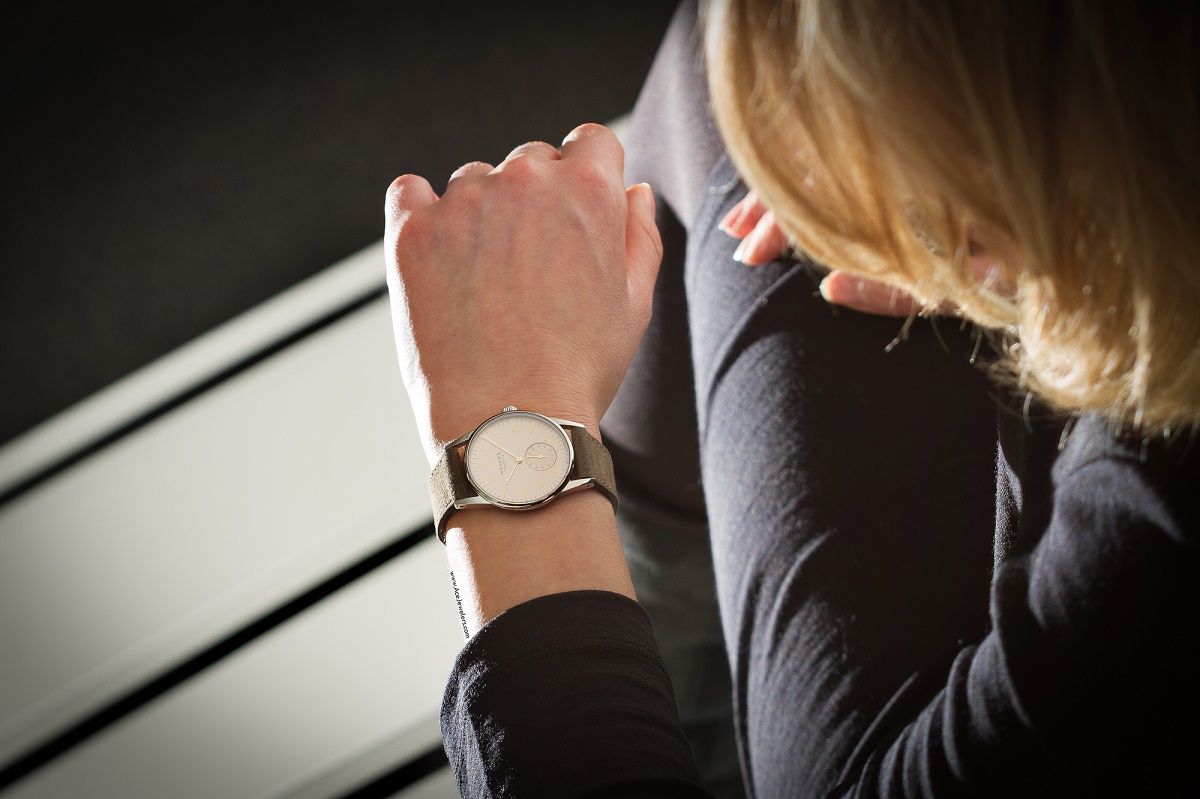 With a passion for both art and design history, I really wanted something that focused on quality. As the famed American architect Louis Sullivan once said, "form follows function;" that is exactly what Nomos' ethos is. They don't add a diamond bezel just to make the watch look more expensive. With Nomos, it's all in the conscience design decisions that make every watch as beautiful as it is functional.
"I don't accept the objection that ornament heightens a cultivated person's joy in life. I don't accept the objection contained in the words, 'But if the ornament is beautiful!' Ornament does not heighten my joy in life or the joy in the life of any cultivated person," wrote Adolf Loos in Ornament and Crime.
Ornament does not heighten the value of a Nomos. The value of the watch is the movement, that is ticking away inside. Nomos movements are all produced in-house; you really get what you pay for- and then some. This is why I started to fall in love with the brand. Almost every single model that the German watchmaking company has produced has won countless well-deserved awards. The Nomos Orion Rose 33 has won awards from Munich Time, Vienna Time, and Uhr des Jahres, to name a few.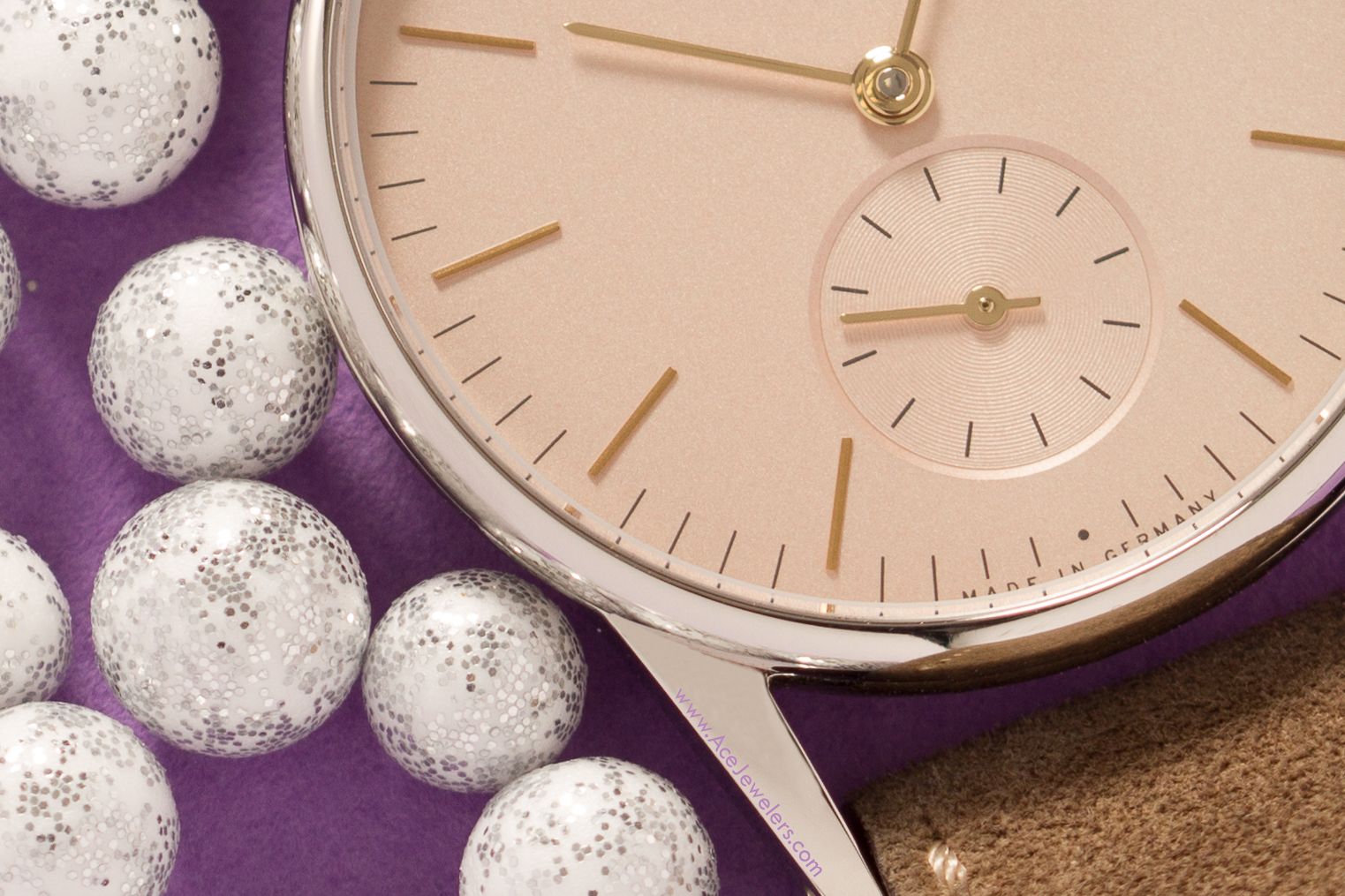 The reason I bought the Nomos Orion Rose 33 starts with the size. My wrist isn't even 15cm (less than 6 inches for my fellow Americans) in circumference, so I needed a case that wasn't too big. I like a delicate watch, but the 33mm case isn't too delicate for daytime. The other reason I went for the Orion rose, is that I am a little bit OCD when it comes to mixing metals, and I love rose gold. A solid gold case was well out of my budget, and I didn't want a case that was gold plated. I think the Nomos Orion Rose really does a great job of balancing the yellow gold hands and index with the slightly pinkish dial, and then the stainless steel case. I feel like I can literally wear any color of gold with this watch and it will still coordinate. Ultimately, I was in the market for a watch that I could wear with anything and everything, every day.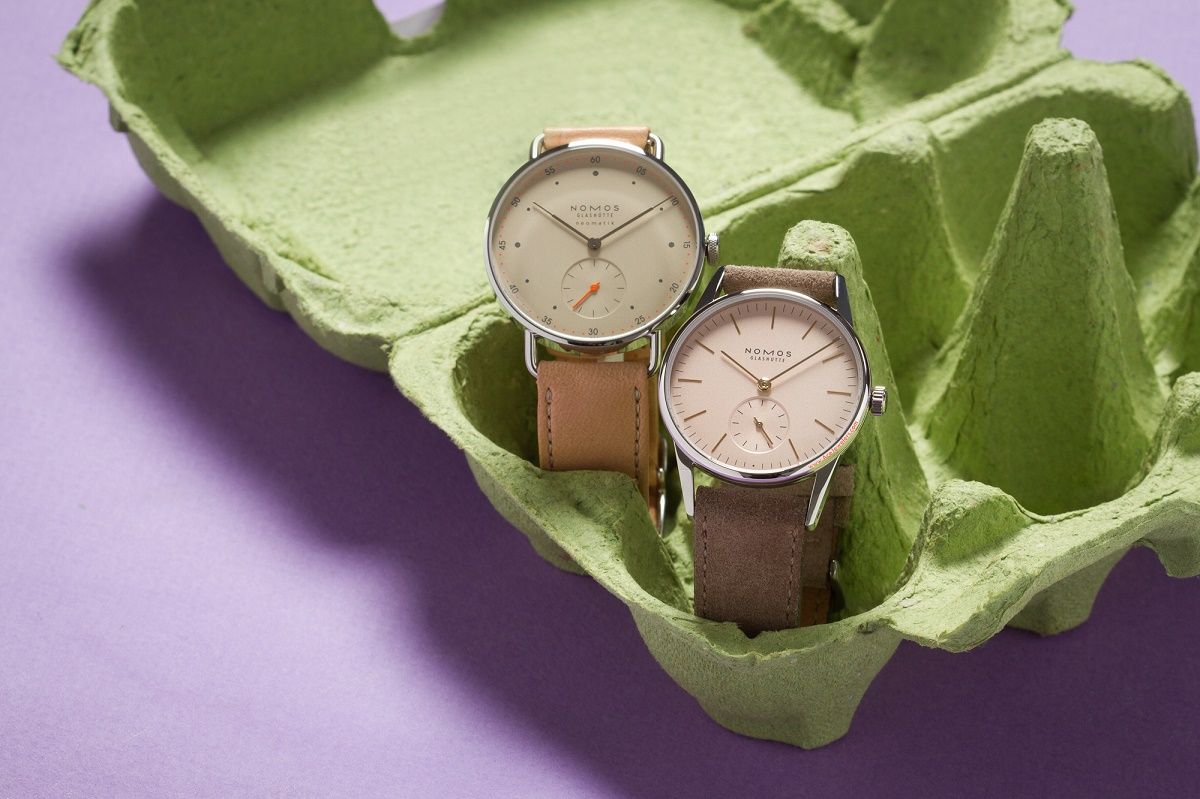 The Nomos Orion Rose 33 features the Alpha hand-wound movement. It has a 43 hour power reserve, and I wind the watch every morning while drinking an espresso. At first I thought I wasn't going to like having to wind my watch every morning, but it has become a ritualistic part of my daily routine. I even feel a little incomplete if I don't wind it.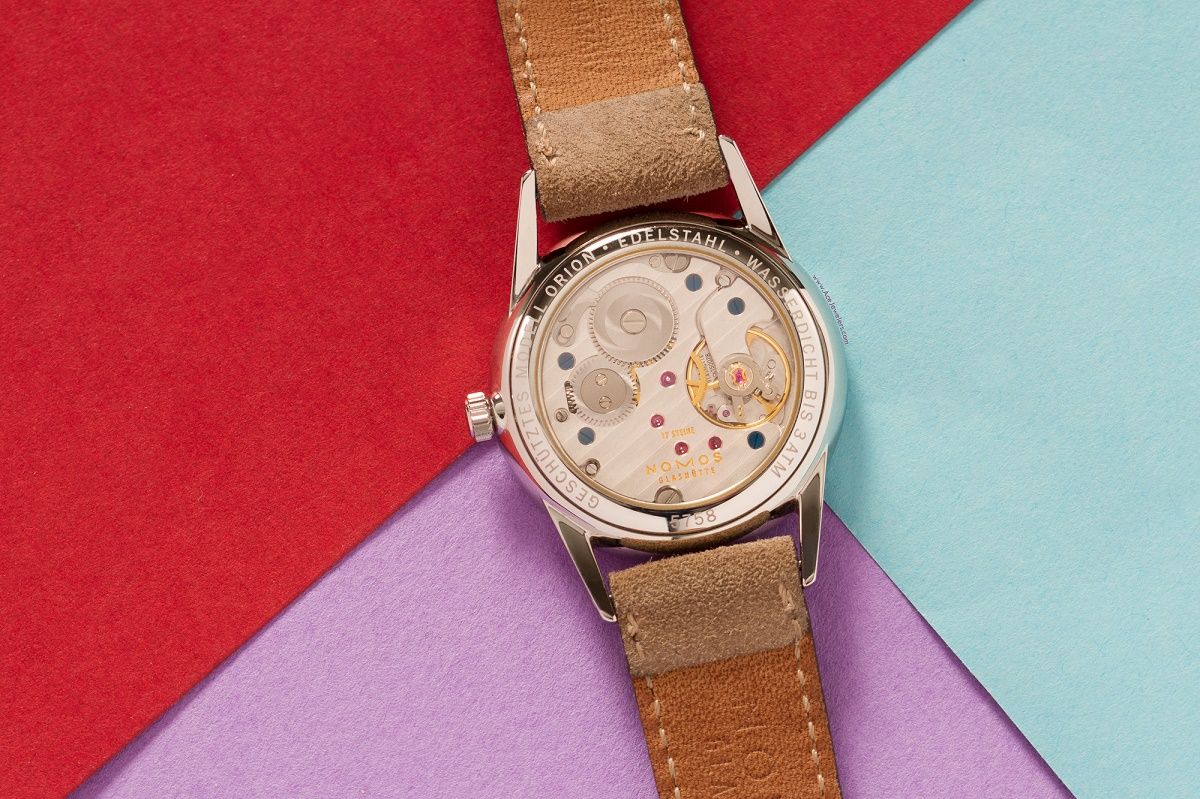 I also like watching the movement through the sapphire crystal caseback. Seeing the movement through the caseback is just as beautiful as the front of the watch. When I was a goldsmithing student, I remember thinking the back of a piece of jewelry isn't important because nobody see's it. I've since learned that couldn't be further from the truth. The back is just as important, or in the case of a watch, the most important part.
Before I bought the Orion, I never thought it would be important to me to have a watch with a sapphire crystal caseback. It is one of those nice extra's that Nomos offers at this price point that a lot of other brands don't. While other people don't know the sapphire crystal caseback is there while I'm wearing it, I know it's there, and that's good enough for me.