Last week I had the opportunity to go hands-on with the Ace X NOMOS Orion De Stijl limited edition watch for an extended period of time. I've put down a few thoughts below.
Amsterdam-based Ace Jewelers introduced its first Limited Edition NOMOS watch in August of 2017 – an Orion 38 influenced by the De Stijl art movement. Now that the first watches have found their way to their proud new owners, I too had the opportunity to go hands-on and snap a few pics in between.
background
With this limited edition, Ace and NOMOS are paying homage to one of the Netherland's most prolific art movements: De Stijl. But instead of using the primary colors that this movement is often associated with, the jewelers and watchmakers designed a completely new dial. Inspired by works of Rietveld and Mondrian, each of the indexes has its own length and weight – resulting in a distinctive asymmetrical look.
on the wrist
Putting aside the source of inspiration, hands-on (& on the wrist) the markers add some visual interest to the otherwise very classical and restraint Orion design. It's quirky yet not over-the-top, asymmetrical yet pleasing to the eye. It also feels slightly whimsical, and I feel that on a meta level the watch invites its owner to reflect on the uniqueness of each passing moment. There's no order or hierarchy to be discovered among the markers. They seem to be placed in a casual & nonchalant fashion, yet the fact that the watch does in no way feel imbalanced suggests that their placement is in fact carefully studied. Would it be too far off to think of a concept like sprezzatura, or perhaps even wabi-sabi?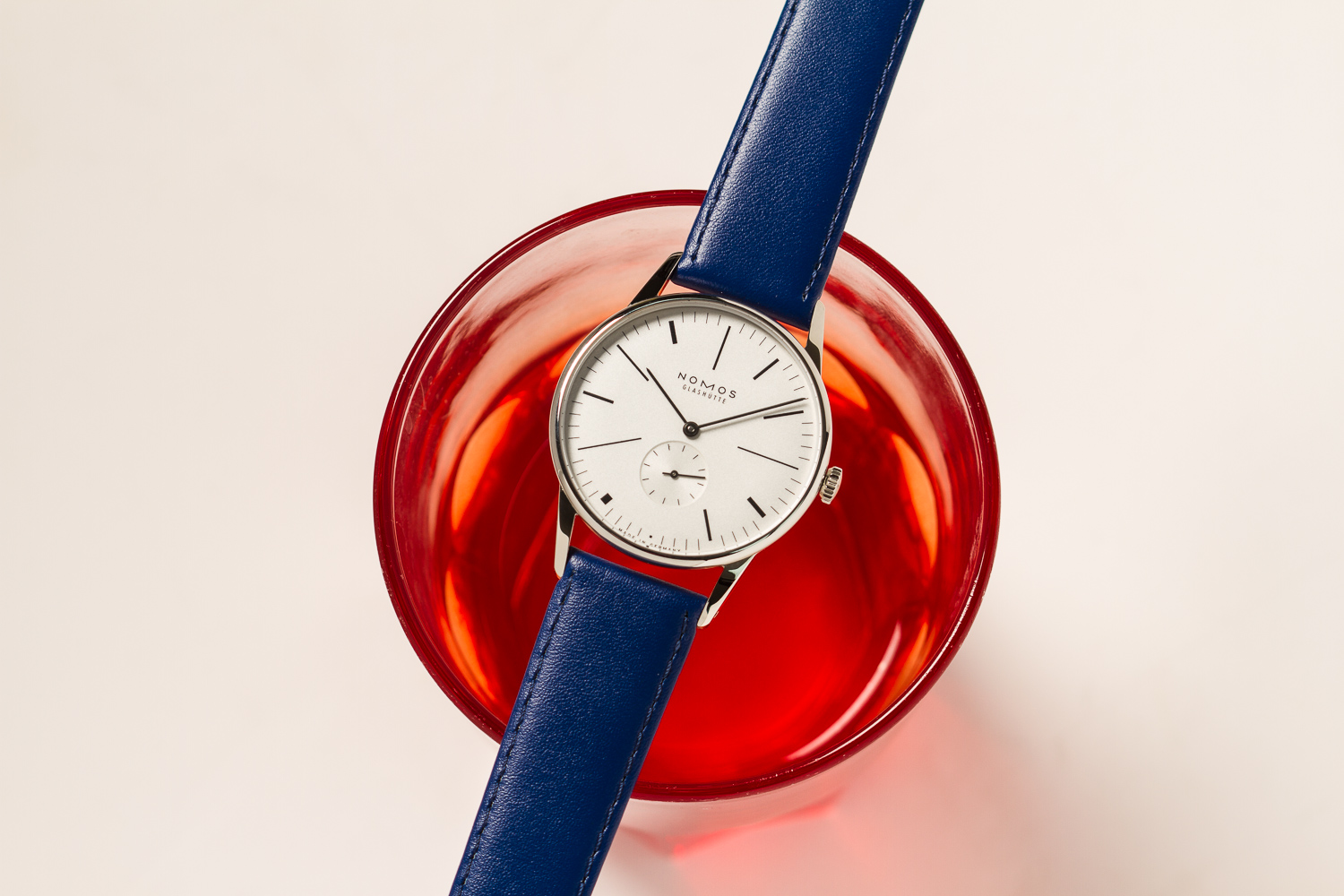 The watch we had in our studio is #2/100, which is the personal watch of Ace co-owner Alon Ben Joseph. For the time being it's mounted on an aftermarket blue leather strap which works well and draws the eye – but the deep black Shell Cordovan that's standard issue enhances the sleek monochromatic look and is of considerably better quality. While the 38.5mm case is by no means oversized in today's market, the thin bezel means the dial has a large footprint and consequently the wrist presence is above what the raw numbers suggest. Its slender profile furthermore makes for a very comfortable fit.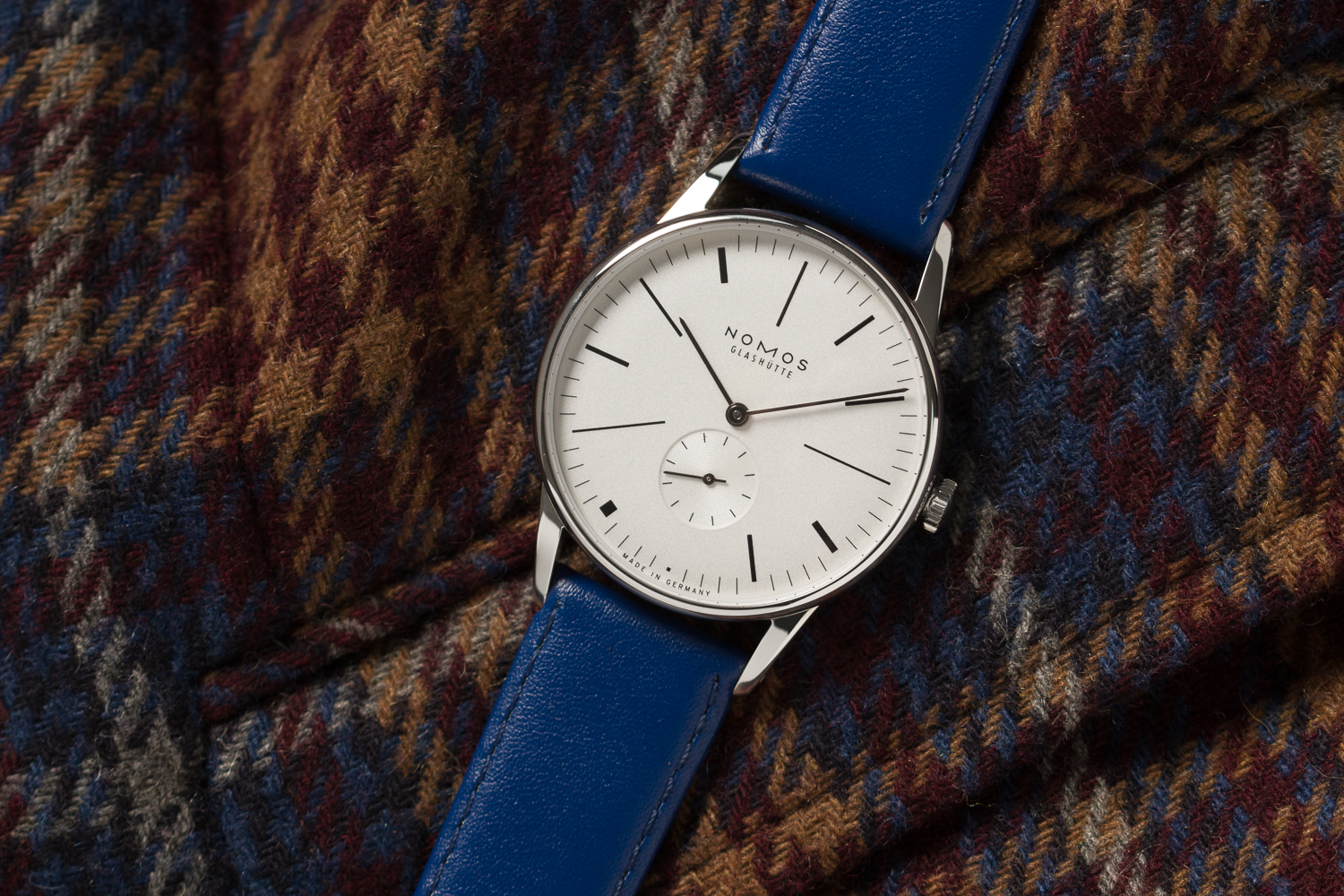 concluding words
Considering my affiliation with Ace Jewelers (and love for NOMOS in general) you'd be right in questioning my objectivity – yet I hope my thoughts and impressions will be of value to those of you considering the purchase of a Ace X NOMOS Orion De Stijl limited edition.
The Ace X NOMOS Orion De Stijl is available at Ace Jewelers.