Besides watches & jewelry, BaselWorld is famous for the 'swag' given out by brands to jewelers, press, clients and distributors. At BaselWorld 2017 NOMOS took home the prize for best swag with these limited edition MYKITA sunglasses.
Like NOMOS, MYKITA is a young brand based in Germany. It was founded in 2003 in Berlin, and has since made a name for itself through its hand-assembled, high-quality eyewear. The eyewear is both designed and manufactured in Germany, with the hingeless construction without the use of screws being one of the most distinctive features. Like NOMOS, MYKITA too has won numerous awards, including Red Dot Design Awards, various Good Design awards, and many more. The partnership seems like perfect match – and that's because it is.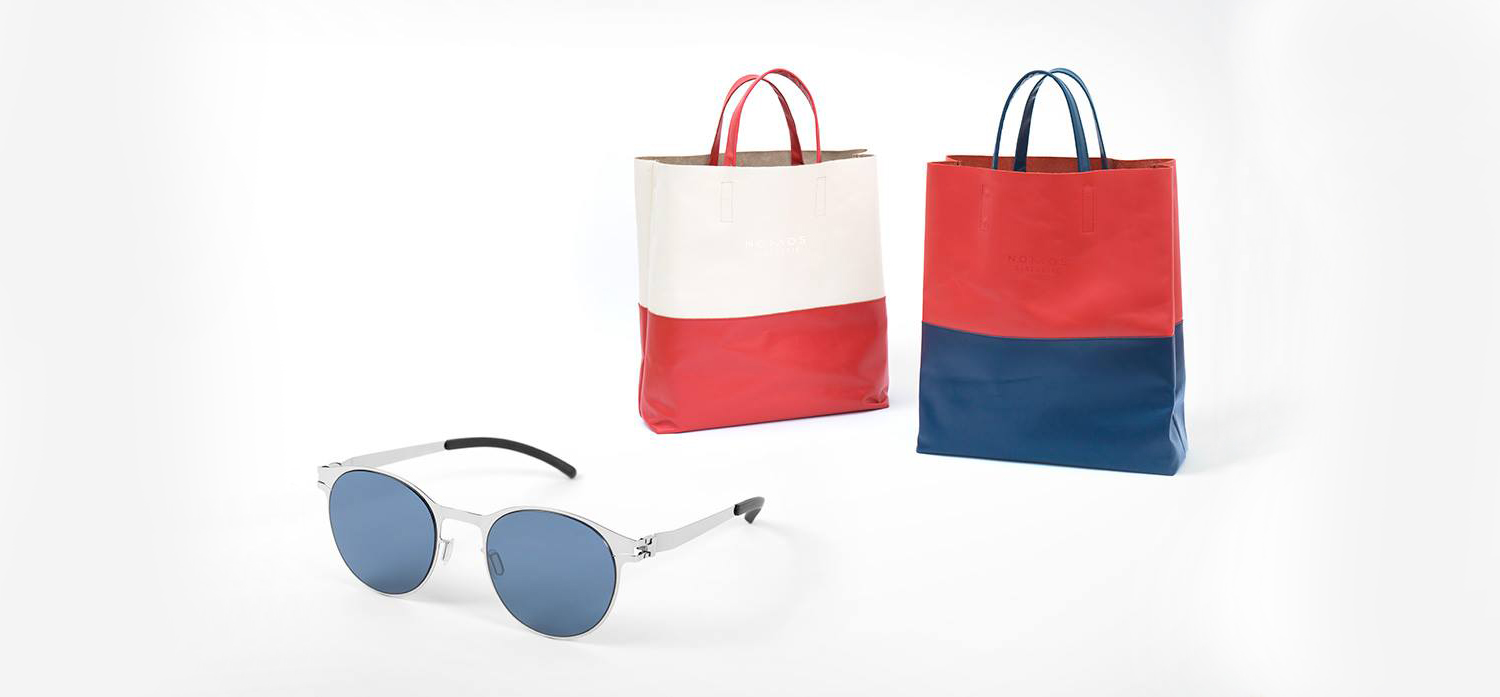 For BaselWorld 2017, MYKITA created a limited edition of 301 pieces of one of its emblematic models, done in stainless steel with blue glasses. NOMOS branding is reserved to the inside of one of the legs. It was only given out to authorized NOMOS dealers visiting the fair, and never made available commercially, making owning a pair a rare privilege. The Zurich Weltzeit in the featured image of course is.
Hands-on, the sunglasses wear incredibly light. The glass is top notch and the blue tint very relaxing. The hinges feel very distinct, with a sort of 'click' just before opening / closing them.
Fun fact: both brands at one point worked with talented photographer Sarah Hillenberger. And, for some reason both brands prefer to have their name written in full caps.